| | |
| --- | --- |
| | "The Godfather's Family Wedding Album |
This original music from THE GODFATHER was recorded in Naples by Carmen (sic.) Coppola and His Orchestra, the same musicians seen providing the entertainment in the film. Enthusiastic guests danced to their music at the weddings of Connie to Carlo and Michael to Apollonia.

The special beauty and character by Coppola in a score of delightfully ethnic and folklorish music flavored by the Forties. Warm and exuberant, it perfectly defines the nature of its origins.

Italians are a direct and emotional people: you are loved or hatred, friend or foe, family or outsider. Their filial loyalty makes the highest honor to a non-relative that of being considered "family."

At an Italian wedding you will find no outsiders. There is simply one large "family" devoted to each other, and to the business of joyful celebration.

So to you, with this invitation to join the festivities and dance at the weddings of his children, Don Corleone has paid this supreme compliment.

Carmen Coppola, musician, composer, conductor, and producer was born in New York. He is a graduate of Juilliard and was, for many years, first flautist under Arturo Toscanini. Coppola has also conducted for David Merrick, received an Emmy Award nomination and, not the least, fathered Francis Ford Coppola, brilliant director of THE GODFATHER.

SIDE ONE: Italo-American Wedding

The Godfather Tarantella [ MIDI Version ]
The Godfather Mazurka
Ev'rytime I Look In Your Eyes
The Godfather Fox Trot
This Loneliness
Non ci Lasceremo Mai (In Italian)*


SIDE TWO: Sicilian Wedding

Antico Canto Siciliano (Sicilian Wedding Procession -- Sicilian Love Song)**
Libiamo (Wedding Drinking Song to the Bride and Groom)***
Mazurka (Alla Siciliana)
Danza Siciliana
Lucky
We Will Never Never Part (Non ci Lasceremo Mai, In English)*
*Lyrics by Italia Pennino, Vocal by Luciano Rondinella
**Vocal by Luciano Rondinella
***Verdi, arr. by C. Coppola


Composed, conducted and produced by Carmen Coppola

All selections ASCAP
Distributed by Famous Music Corp., a Gulf+Western Company
(P)1972 Famous Music Corp./Paramount Records



My Two Cents:
What a great LP if you can find it! All the Italian music from Connie's and Michael's weddings which didn't appear on the Godfather soundtrack! Bellissimo!
<! -- FOOTER -->



top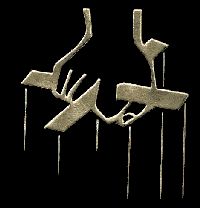 Compilation, Layout, etc. ©1995-2006 J. Geoff Malta
Important Copyright Information
Most images & sounds © Paramount Pictures