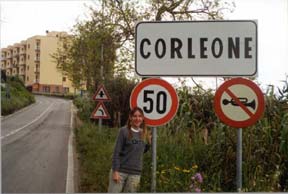 Meet Ale - she sent in these next 5 shots from her Sicilian vacation and wrote these nice descriptions!
"I went to Corleone, which is actually a very developed city, truly different of the Corleone we see in the movie, I understand now why they didn't use it."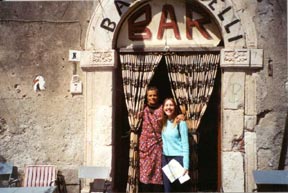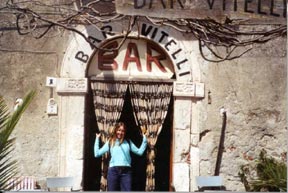 "I went to Savoca where the Bar Vitelli and the wedding church are. You should see this village, so small, so typical, so "not for tourists", it was like actually living a movie. Bar Vitelli was the first thing I saw and my heart seemed to jump out of my body, it was so moving, so exciting!!!!! The Bar is just like in the picture, the table where Michael and Fabrizio and Calo sat it's different, but there is one in the same place, the rest is all the same, even the door curtains, it was absolutely amazing. I've met the owner, Signora Marķa, who was actually there when the movie was shot."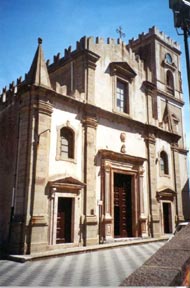 "I went to see the wedding Church, that you can see very little in the movie actually, and after that I've made the same walk Michael and Apollonia did after the wedding along with family and friends, to end at the front of the Bar Vitelli to celebrate"
[Chiesa di Santa Lucia, Savoca, Sicily]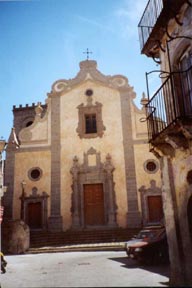 "I went to Forza d'Agro, another small village where the other church is. This one appears in GF2, in the scene when Vito escapes to America hidden in a donkey, while Don Ciccio's men threaten the neighbors; also behind young Vito and family during their visit to Corleone; and in GF1, the church that appears when Michael goes to Corleone for the first time along with his bodyguards."